Description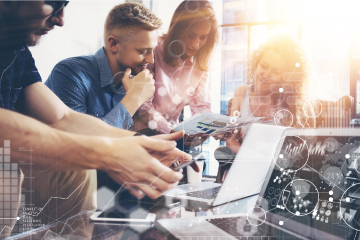 The Financial Markets Boot Camp is an intensive ten-day course designed to provide a solid preparation for any graduates starting their career in the global financial markets.
ACF provide the most effective in-house graduate training to the world's largest banks. Now, for the first time, other firms and individual participants can take advantage of our unique blended-learning approach which integrates pre-course study using Acumen, dynamic instruction from our team of first-rate trainers, and simulation using Global Trader – acclaimed as the world's most powerful trading simulation.
Learning Outcomes
By attending this intensive experiential program, you will:
Have a solid understanding of the role and functioning of the capital markets.
Be familiar with a wide range of fixed-income and equity products, their uses and applications.
Clearly appreciate the features and benefits of derivatives, and the fundamentals of pricing, structuring and hedging.
Understand how all these products are used in practice by banks and their customers.
Have the opportunity to apply theory to practice using simulation and intensive interactive case studies.
… and will be able to effectively apply their knowledge immediately.
Who Should Attend
New hires into the capital markets area.
Prerequisites
None
Pre-Program eLearning
Participants will have access to the Acumen eLearning system in order to study the following foundation topics:
Introduction to Investment Banking
Introduction to Financial Markets and Products
Time Value of Money
Basic Statistics
Seminar Content
Day One
Review of Time Value of Money
Money Market Products and Markets
Bond Maths
Duration and Convexity
Day Two
Fixed Income Products and Markets
Foreign Exchange Spot Market
Day Three
Foreign Exchange Forwards
Equities Markets
Day Four
The Short-Term Yield Curve and Forward Rates
Futures Markets
Bond Futures
Stock-Index Futures
Day Five
Short-Term Interest Rate (STIR) Futures
Interest Rate and Currency Swaps
End-Week Examination and Review
Day Six
Yield Curve Mathematics
Swap Pricing and Valuation
Principles and Characteristics of Options
Day Seven
Option Pricing – An Intuitive Approach
Option "Greeks"
Hedging using Options
Day Eight
Building Option Portfolios
Option Trading Strategies
Caps, Floors, and Collars
Swaptions and Other Interest Rate Derivatives
Day Nine
Hedging with Interest Rate Derivatives
Overview of Credit Derivatives
Single-Name Credit Default Swaps
Using Credit Default Swaps
Day Ten
Index Products
Risk Management and Value at Risk
Regulation in the Financial Markets
Final Examination and Review
Dates and Locations
Date(s)
21 Nov 2022 - 2 Dec 2022

Location
London
Category
Graduate Programs
Other Dates and Locations
Check our course schedule for alternative dates and locations where this course is offered.
   Note that the course fee of £9,060.00
already includes 20% VAT
.