| | | | |
| --- | --- | --- | --- |
|   Foundation | CPD: 7 hours |   1 day |   Live |
Description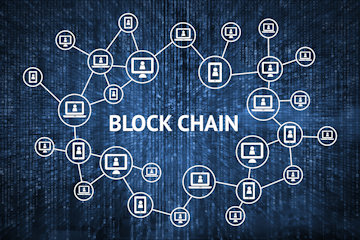 The Blockchain and Cryptocurrencies course is an intensive one-day course on blockchain technology and its use in cryptocurrencies and other applications.
What really sets our program apart is the way in which we explain, step-by-step – with plenty of live demonstrations – exactly how the whole process works, demystify the complexities, and really bring the topics to life.
By the end of the seminar, participants will gain an intuitive understanding of cryptocurrencies and blockchain technology, and be confident in discussing and applying these techniques in real-world applications.
Learning Outcomes
By attending this course, you will understand:
Exactly what a blockchain is
How Bitcoin and other cryptocurrencies actually work
What are the wider implications of and applications for blockchain
Who Should Attend
Anyone who wants to understand blockchain technology and the workings of cryptocurrencies like Bitcoin or Ethereum.
Prerequisites
None
Book Now!
Seminar Content
Understanding Blockchain
History of blockchain technology
What is a blockchain?
What's in a block?
Live demo: creating a valid block
Live demo: mining a blockchain
Proof-of-work and difficulty
Creating the blockchain
The decentralised ledger
How consensus is reached
Transactions and Keypairs
What data is in a transaction?
Private / public keypair concepts
Live demo: Generating a private / public keypair
Signing and verifying a message
Benefits and Applications of Blockchain
Key benefits of blockchain technology
Financial markets applications
Banking applications
Commercial applications
Discussion: Practical applications for blockchain technology
Bitcoin and Other Cryptocurrencies
Why "cryptocurrency"?
History of Bitcoin
How bitcoin transfers are executed on the Bitcoin blockchain
Example bitcoin transaction
Aggregating transactions into blocks
Bitcoin mining
Transaction confirmations
Live demo: Exploring the latest Bitcoin blockchain block
Other cryptocurrencies
What influences the price of bitcoin and other cryptocurrencies?
Discussion: The future of bitcoin
Bitcoin Derivatives
Bitcoin futures and options
Bitcoin Reference Rate (BRR)
Bitcoin Real Time Index (BRTI)
Contract definitions
Liquidity and recent performance
Bitcoin futures-cash basis
Exchanges: CME, ICE, and others
Bitcoin NDFs
Bitcoin swaps
Live demo: Bitcoin derivative trading

When and Where
   11 Dec 2023
   09:00-17:00
   London
   Markets

Book Now!
Other Dates and Locations
Search for Blockchain and Cryptocurrencies in our course schedule for alternative dates and locations where this course is offered.
Note that the course fee of £960.00
already includes 20% VAT
.