| | | | |
| --- | --- | --- | --- |
|   Intermediate | CPD: 7 hours |   1 day |   Live |
Description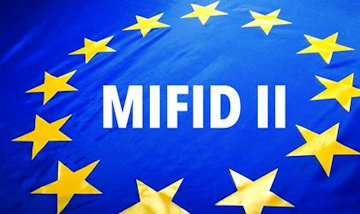 The Mastering MiFID II course is designed to demystify and explain what the MiFID rules are intended to achieve, and how they affect users of the financial markets in Europe.
Learning Outcomes
By attending this course, you will understand:
What MiFID II aims to achieve
Which entities are affected by MiFID II
How MiFID II will change market infrastructure and conduct
How MiFID II relates to other global legislation like the US Dodd Frank Act
What everyone in financial services must do to comply with the new regime
Who Should Attend
Anyone working within a commercial bank in ALM, credit, treasury and strategy. In addition, central bank regulators and anyone else responsible for banking supervision at national, regional or state level.
Prerequisites
A good working knowledge of the financial markets.
Book Now!
Seminar Content
What exactly are MiFID and MiFID II?
MiFID and MiFIR
The scope and objectives of MiFID II
Who does MiFID II affect?

Investment banks
Retail banks
Investment managers
Custodians
Others

The MiFID II timeline
Changes to market structure

Regulated Markets (RMs)
Multilateral Trading Facilities (MTFs)
Organised Trading Facilities (OTFs)
Systematic Internalisers (Sis)
Data Reporting Services Providers (DRSPs)

Derivative trading obligations
Open access
Effect on transaction reporting / consolidated tape
Impact on algorithmic trading and HFT
Investor protection features
Paying for investment research and services under MiFID II
Costs and pricing
Corporate governance
How MiFID II compares with the Dodd Frank Act

When and Where
   26 Jan 2024
   09:00-17:00
   London
   Markets

Book Now!
Other Dates and Locations
Search for Mastering MiFID II in our course schedule for alternative dates and locations where this course is offered.
Note that the course fee of £1,110.00
already includes 20% VAT
.