| | | | |
| --- | --- | --- | --- |
|   Foundation | CPD: 7 hours |   2 half-days |   Virtual |
Description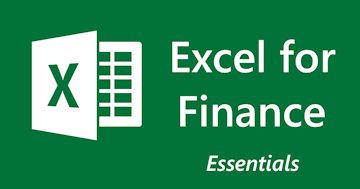 The Essentials of Excel for Finance course is a practical class run virtually over two half-days that will empower participants to become adept in using Excel for a wide range of applications in business and finance.
What really sets our program apart is the combination of small classes, personal supervision from an experienced instructor, and plenty of hands-on exercises where participants can immediately put their newly-acquired skills into practice.
By the end of the course, participants will become proficient at creating professional spreadsheets from scratch, and in using Excel effectively in real-world business applications.
Learning Outcomes
By attending this course, you will:
Understand how to use Excel to perform a wide range of tasks for business, finance, accounting, modeling, scheduling, planning, and more
Explore the Excel interface, and how to create a professional-looking spreadsheet
Pick up useful tips and techniques for using Excel efficiently
Learn "best practice" in laying out spreadsheets and designing workbooks
See how to customize Excel by creating a personalized toolbar and ribbons
Examine the most important Excel functions for finance
See how to accelerate common tasks by using powerful keyboard shortcuts and mouse actions
Gain insight into some of the more advanced features like data validation, goal seek, macros, and pivot tables
Who Should Attend
Anyone who wants to understand the essentials of Excel for practical application in business and finance.
Prerequisites
None
Book Now!
Seminar Content
Introducing Excel
The Excel interface
The main tabs
The ribbon
Worksheets and workbooks
Rows and columns
Cells
Ranges
Numbers and text
Simple Excel formulas
Simple formatting options
Some Excel shortcuts
computer Creating an invoice spreadsheet
Excel Tips and Techniques
Organizing the ribbon and QAT for optimal efficiency
Absolute and relative references
Copy and pasting
Pasting values,formulas,and formats
Using"drag and drop"for moving and copying cells
Filling cells
Merging and unmerging cells
Organizing the workbook
computer Exploring a financial model
Freezing rows and columns
Formatting numbers and dates
The format painter
Using borders,fonts,colors,and shading
Using Names for cells and areas
Auto-formatting for tables
Creating and formatting charts
Printing
computer Excel workshop
Excel Functions for Finance
Math and Statistical:SUM,AVERAGE,MEDIAN,MAX,MIN,COUNT,SUMIF,RANK,ROUND,MROUND
Lookup:HLOOKUP,VOOKUP,LOOKUP,INDEX,MATCH,CHOOSE
Financial:FV,PV,PMT,RATE,NPER,NPV&XNPV,IRR MIRR&XIRR
Logical:IF,AND,OR,NOT
Date and Time:DATE,DATEVALUE,TODAY,WEEKDAY,EDATE,EOMONTH,YEARFRAC
computer Excel functions workshop
Essential Excel Techniques
Data validation
Protecting worksheets and workbooks
Hiding and un-hiding sheets and formulas
Grouping of rows and columns
Arrays and array formulas
Goal seeking and the solver
computer Investment optimization challenge
Data tables for sensitivity analysis
Macros
Recording and running macros
computer Macro recording and editing workshop
Pivot tables
computer Working with a pivot table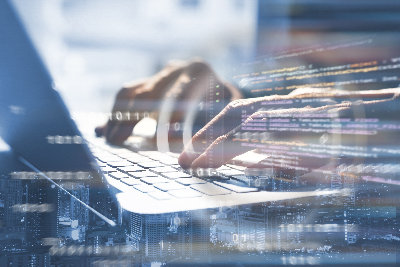 When and Where
   19 Dec 2023 - 20 Dec 2023
   a.m. sessions – 08:00 to 12:00 (for Asia / EMEA participants)
   p.m. sessions – 13:00 to 17:00 (for EMEA / Americas participants)
   All times are GMT (London time)
   Virtual
   Data Science

Book Now!
Other Dates and Locations
Search for Excel for Finance – Essentials in our course schedule for alternative dates and locations where this course is offered.
If you live outside the UK, use coupon code VCNOVAT to remove the VAT charge.