| | | | |
| --- | --- | --- | --- |
|   Intermediate | CPD: 14 hours |   2 days |  Live |
Description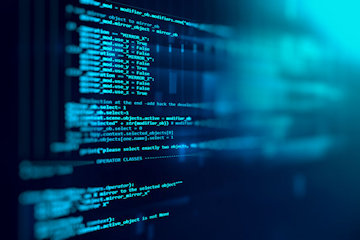 Python has recently become one of the most sought-after skills in finance. This highly practical course will get participants familiar with the Python language, and how it can be applied in finance.
Learning Outcomes
By attending this course, you will:
Explore the Python user interface
Understand Python data types and naming conventions
Gain familiarity with operators, expressions, statements, and flow control
Examine data structures like collections, lists, dictionaries, and tuples
Develop functions and classes for code reusability
Learn how to gracefully handle errors and exceptions
Explore a range of essential Python libraries, like Pandas, SciPy, NumPy, Matplotlib, and others
Create a useful finance application
Who Should Attend
Anyone who needs to learn Python, especially for financial applications.
Prerequisites
It will be useful, though not essential, to have experience of another programming language like JavaScript, C#, or similar.
Seminar Content
Introduction
Introduction to Python
computer Working with the Jupyter Notebook
Language syntax
Scripts vs. programs
Variables and names
Data types
Numeric data and conversion
Operators
Expressions
String manipulation
Simple statements
Program Flow
Flow control
Conditional statements
Iteration
For vs. while
computer Using loops
Data Structures
Sequence types
Collections
Lists
Dictionaries
Tuples
List comprehension
computer Using collections
Structuring Code
Functions
Classes
computer Creating a class
Practical Issues
Files and data persistence
Error and exception handling
computer Working with files
Object-oriented programming
Multitasking
computer Working with databases
Unit Testing
computer Working with internet data
Python Libraries
Pandas
SciPy
Pandas
NumPy
Matplotlib
Statistics
computer Working with Python libraries
Applying Python in Finance
computer Analysing stock data
Dates and Locations
Date
Date(s): 25 Nov 2021 - 26 Nov 2021

Location
London
Category
Data Science
Other Dates and Locations
Check our course schedule for alternative dates and locations where this course is offered.
   Note that the course fee of £1,375.00
already includes 20% VAT
.