| | | | |
| --- | --- | --- | --- |
|   Intermediate | CPD: 7 hours |   1 day |   Live |
Description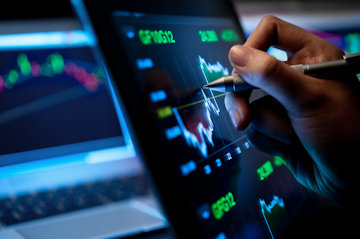 The Using Excel to Value Derivatives course is an intensive one-day course that gives participants expertise in using Excel to value and price a range of derivative products that includes swaps, options, and credit derivatives.
What really sets our program apart is the way in which we explain, step-by-step, how to create real-world pricing models within Excel. Our approach demystifies the complexities and really brings the topics to life.
Participants will have access to fully working derivatives valuation spreadsheets, and will be able to download these for their own use after the seminar is over.
Learning Outcomes
By attending this course, you will:
Explore how Excel can be used to create accurate and effective models for valuing derivatives
See how some of the practical hurdles can be overcome
Bridge the gap between finance theory and financial practice
Who Should Attend
Anyone who needs to understand the pricing and valuation of derivatives using Excel.
Prerequisites
A good working knowledge of Excel, and a basic understanding of derivatives.
Seminar Content
Valuing Interest Rate Swaps
Swap valuation principles
Valuing a swap
Sensitivity to movements in swap rates
LIBOR vs. SOFR swaps
computer Pricing and valuing vanilla and non-standard swaps
Valuing Options
Introduction
Programming the Black-Scholes model and variants
Converting from market to continuously compounded rates
computer Creating an initial model
Handling limit and extreme inputs
computer Creating an improved model
Valuing Credit Default Swaps
An intuitive approach to CDS pricing
Calculating CDS premiums
computer Obtaining CDS premiums from default probabilities
computer Converting between premiums running and points up-front
The ISDA CDS Standard Model
computer Bootstrapping default probabilities from CDS premiums

When and Where
   12 Jun 2023
   09:00-17:00
   New York
   Data Science


Other Dates and Locations
Search for Using Excel to Value Derivatives in our course schedule for alternative dates and locations where this course is offered.
Bookings closed